Candele profumate al tealight 14g candele decorative per Jenny decorativa 8615630150917

Abbiamo spedito queste candele in molti formati diversi per molti anni in Africa e nel Medio Oriente. comprendiamo abbastanza il mercato in Africa. Nel frattempo abbiamo uno staff esperto, che è stato in Africa alcune volte.
Candela in tealight bianco 14g senza profumo è il nostro articolo di vendita caldo. La candela da 4 ore in bianco non profumato da 14g è di buona qualità, non fuma una candela per il tè, nessuna candela per l'odore di candele e con una candela da tè in pura cera bianca di paraffina . La candela Tealight è fatta di paraffina e tazza di alluminio. Ci sono diverse dimensioni e peso. da 10g a 12g 13g 14g 16g 17g 23g ect candela di luce per il tè. La candela Tealight è rotonda e. piccola candela da mini tea light. 12g candela leggera da tè confezione 100 pezzi / pacco, 50 pezzi / pacco. L'OEM è anche disponibile.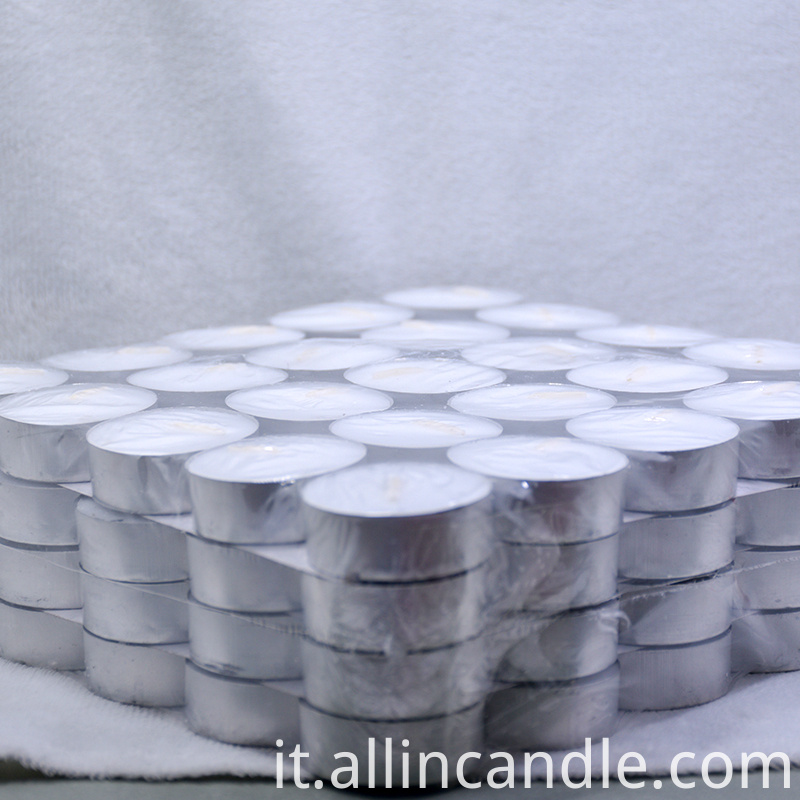 1.Features:
| | |
| --- | --- |
| | White Tealight candle flameless tealight candle |
| | 8g,10g,12g,14g,16g,20g,23g,45g,50g,etc. |
| | Different size according to customers' require |
| | 9pc/pvc,10pc/bag or box,25pc/bag or box,36pc/box,50pc/bag or box,100pc/bag or box |
| | 3hours;3.5hours;4hours;4.5hours;5hours;6.5hours;8.5hours,9hour |
| | Long storage,fast delivery , no smoke |
| | |
| | All kinds of color such as white, yellow, red, black, blue and so on |
| | Vanilla,lavender,Jasmine,rose etc. |
| | According to customer' require, also can use our brand"AOYIN" |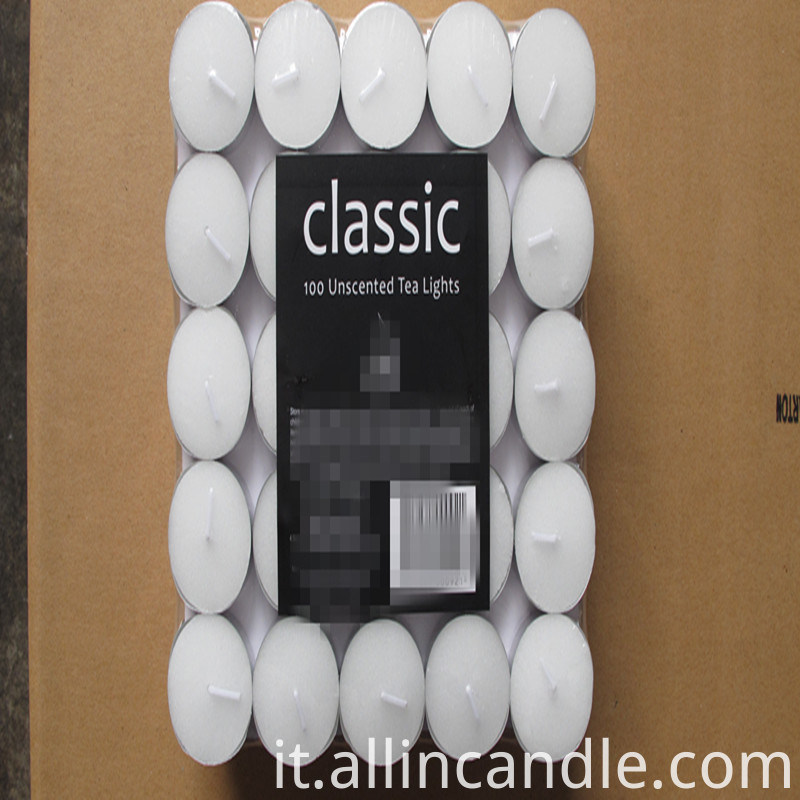 Informazioni sull'azienda della candela di Aoyin
AoYin Xingtang Candle Co., Ltd. ha la propria licenza di importazione ed esportazione. Come produttore di candele abbiamo fabbricato l'OEM secondo l'ordine dei clienti da anni.
I nostri prodotti principali includono: candele bianche, candele di colore, candele di compleanno, candele di vetro, candele di citronella, candele di luce del tè , candele a spirale, serie di candele d'arte.
Con una capacità di fornitura stabile, un servizio confortevole, i nostri prodotti hanno venduto bene in Europa, America, Africa, Sud-Est asiatico e mercati del Medio Oriente, vorremmo vincere un commento più favorevole con notevole qualità e credibilità per sempre. .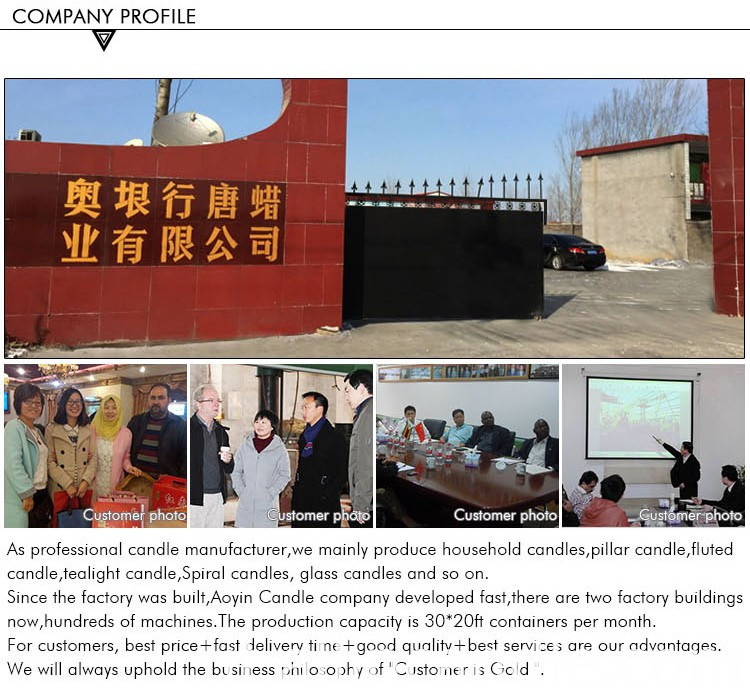 Tealight Candle Unscented 14g lumini tealight per decorativi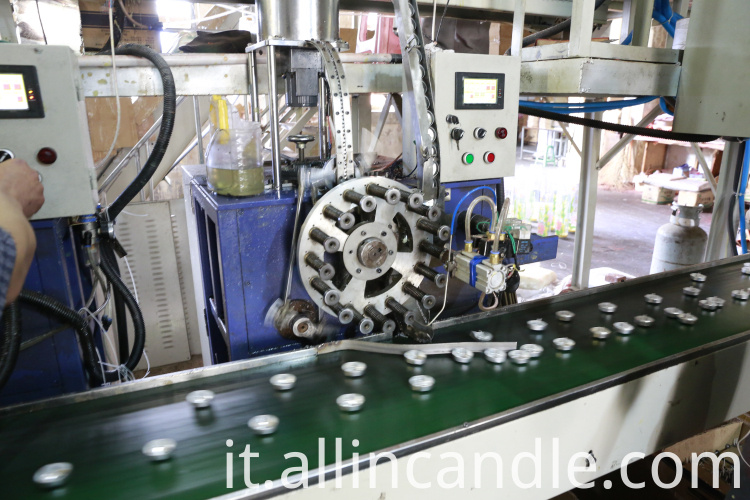 Certificato di: Candele Tealight Unscented 14g candeline per Decorazioni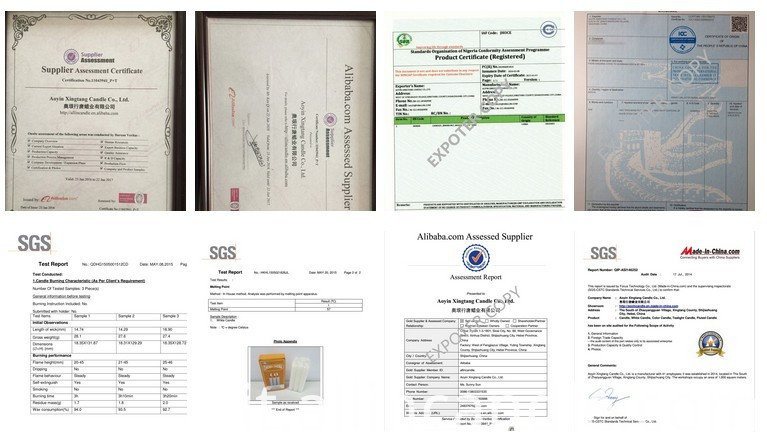 Confezione e consegna Tealight Unscented Candle 14g Tealights for Decorative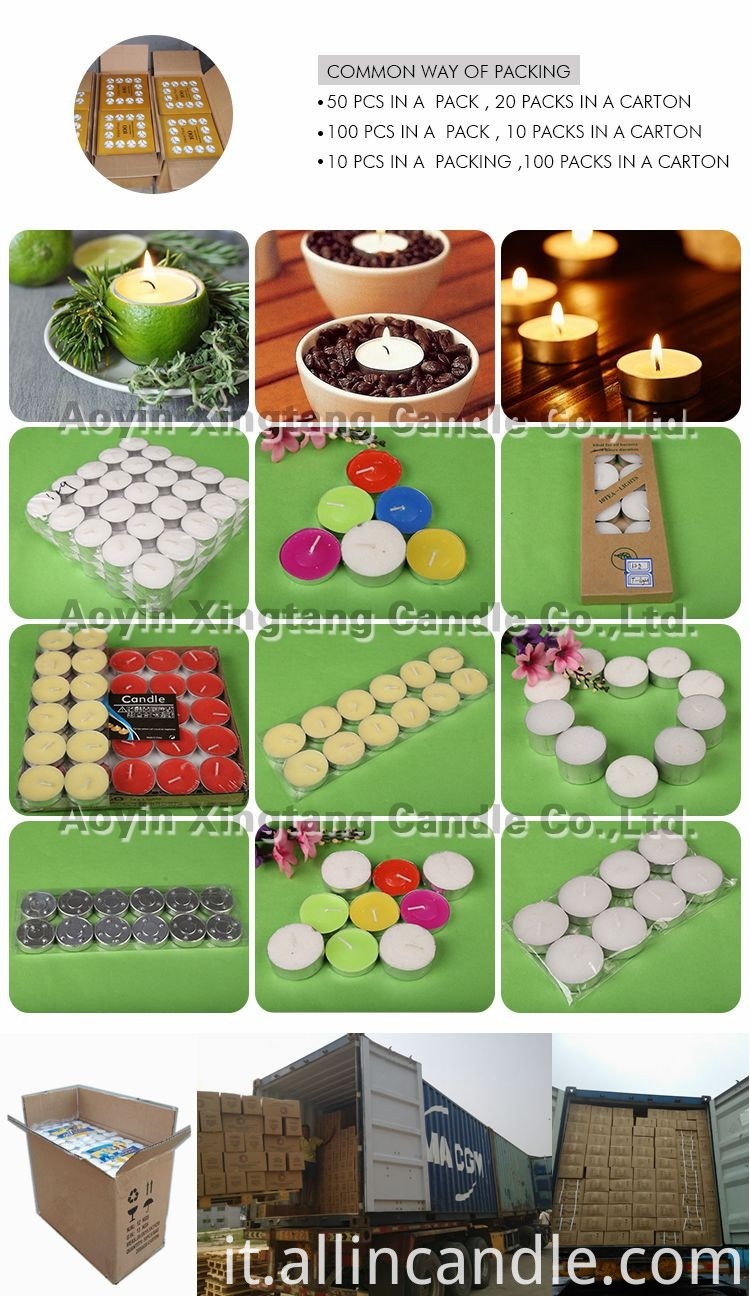 Qualità del servizio:

Tealight Candle Unscented 14g lumini tealight per decorativi

Tealight Candle Unscented 14g lumini tealight per decorativi
1) Sevice: tempo di spedizione veloce, prodotto di alta qualità e risposta veloce a qualsiasi cliente, siamo sempre online in attesa della tua risposta. tutti i clienti sono la nostra persona importante.
2) Termine di consegna: 15-25 giorni contro il deposito per un contenitore.
3) La nostra fabbrica di candele bianche si rivolge come segue, vi diamo un caloroso benvenuto a visitare la nostra fabbrica, e darci commenti sulla nostra fabbrica.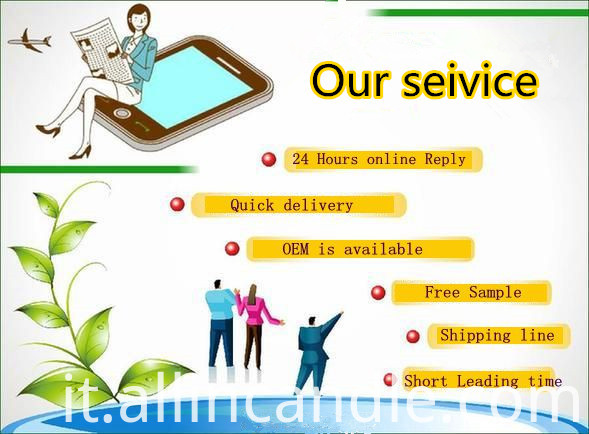 Contattami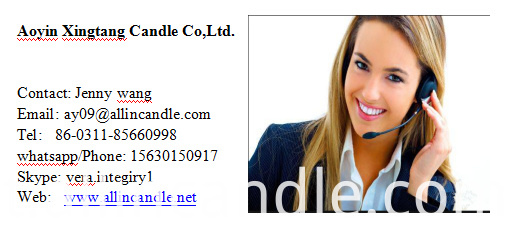 Riguarda la candela
La fabbrica di candele AOYIN ha una candela bianca, una candela di colore, una candela a forma di candela, un vasetto di candela , una candela, una candela di compleanno, una candela per il cuore e altre candele artistiche.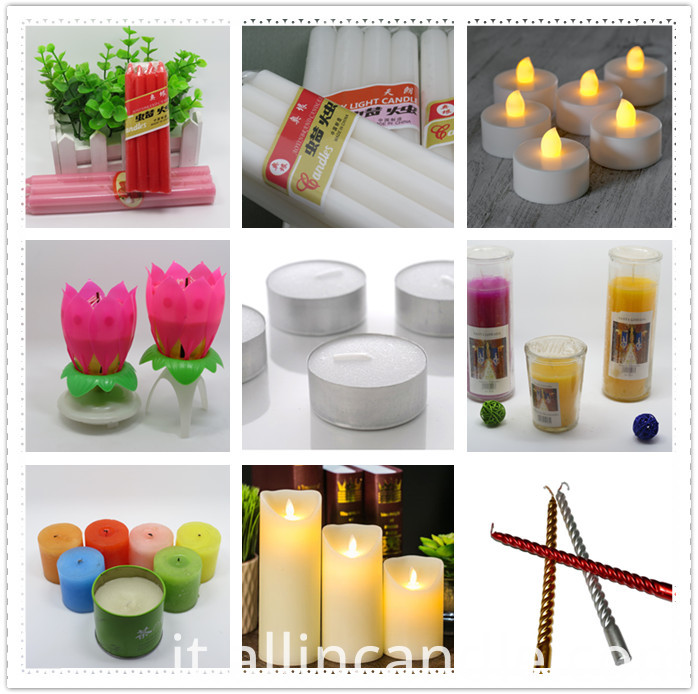 Elenco prodotti : Candela Tealight